Posted on
By Ryacon Prime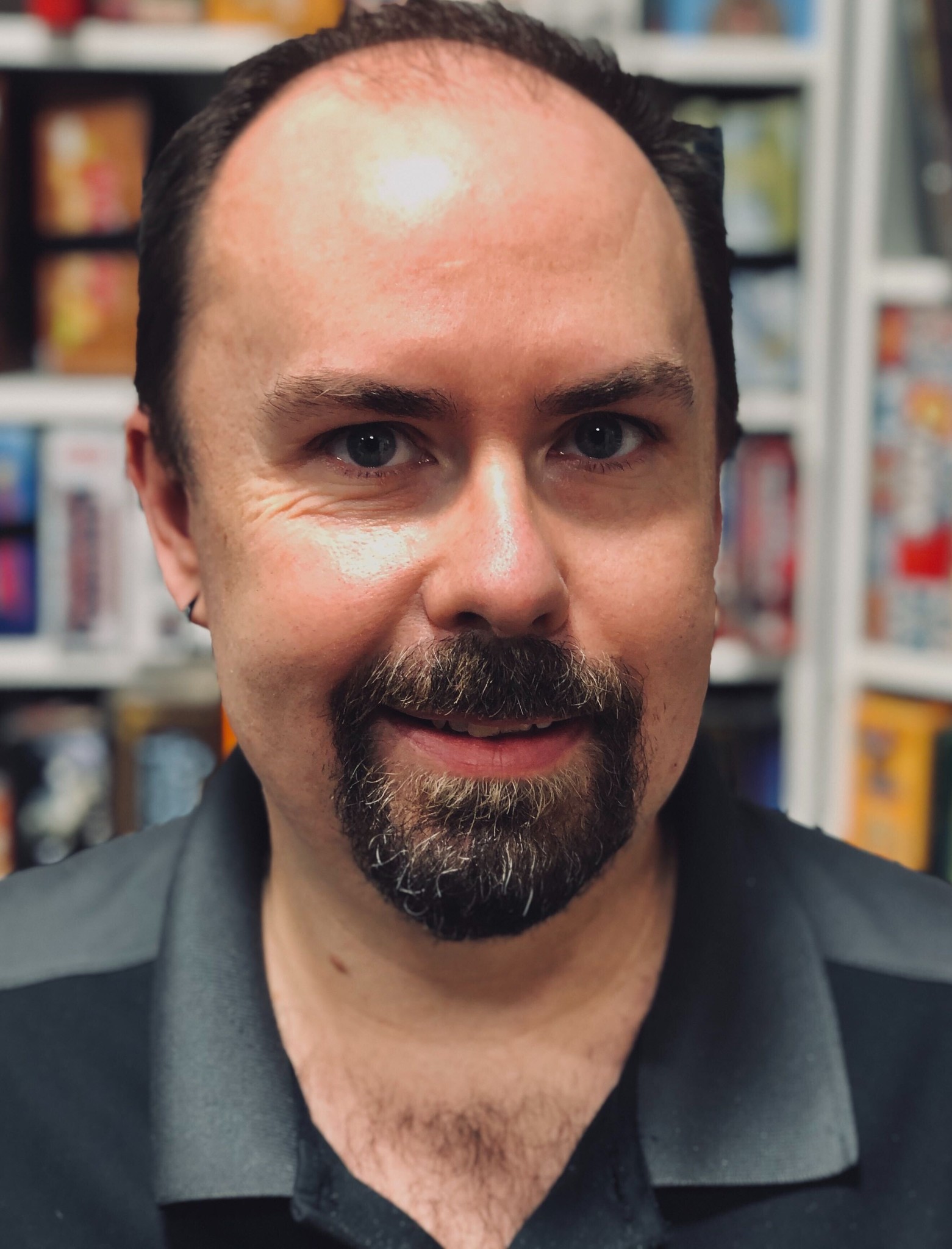 Get to the know the staff here at Apt to Game!
This is the first in a short series that will introduce you to the staff at Apt to Game. I thought we'd start of big so let's get to know our head honcho shall we?
Hi,
My name is Jason. I have the honour of owning this small store. My time is spent on ordering and receiving new games, doing all the accounting, updating and maintaining our many technologies, and general schmoozing.
Here's some fun facts about me:
Facebook alter-ego: I should get one of these, it sounds cool.
How long have you been gaming for: Forty years.
Favorite game(s): Brass Birmingham
Least favorite game(s): Oceans
Underrated game(s): Everything 18xx
Favorite snacks for gaming: Sour Cream and Onion Rings, Super Nibs
Other hobbies/interests: Video Games, Investing, Scuba Diving
Weird/quirky fact about me: I only have four board games in my personal collection.
Last meal request: Carolyn's Famous Salad
Star Wars or Star Trek: I have to choose one? I guess it's Star Wars.
Feel free to say hi in the comments!