Posted on
By Ryacon Prime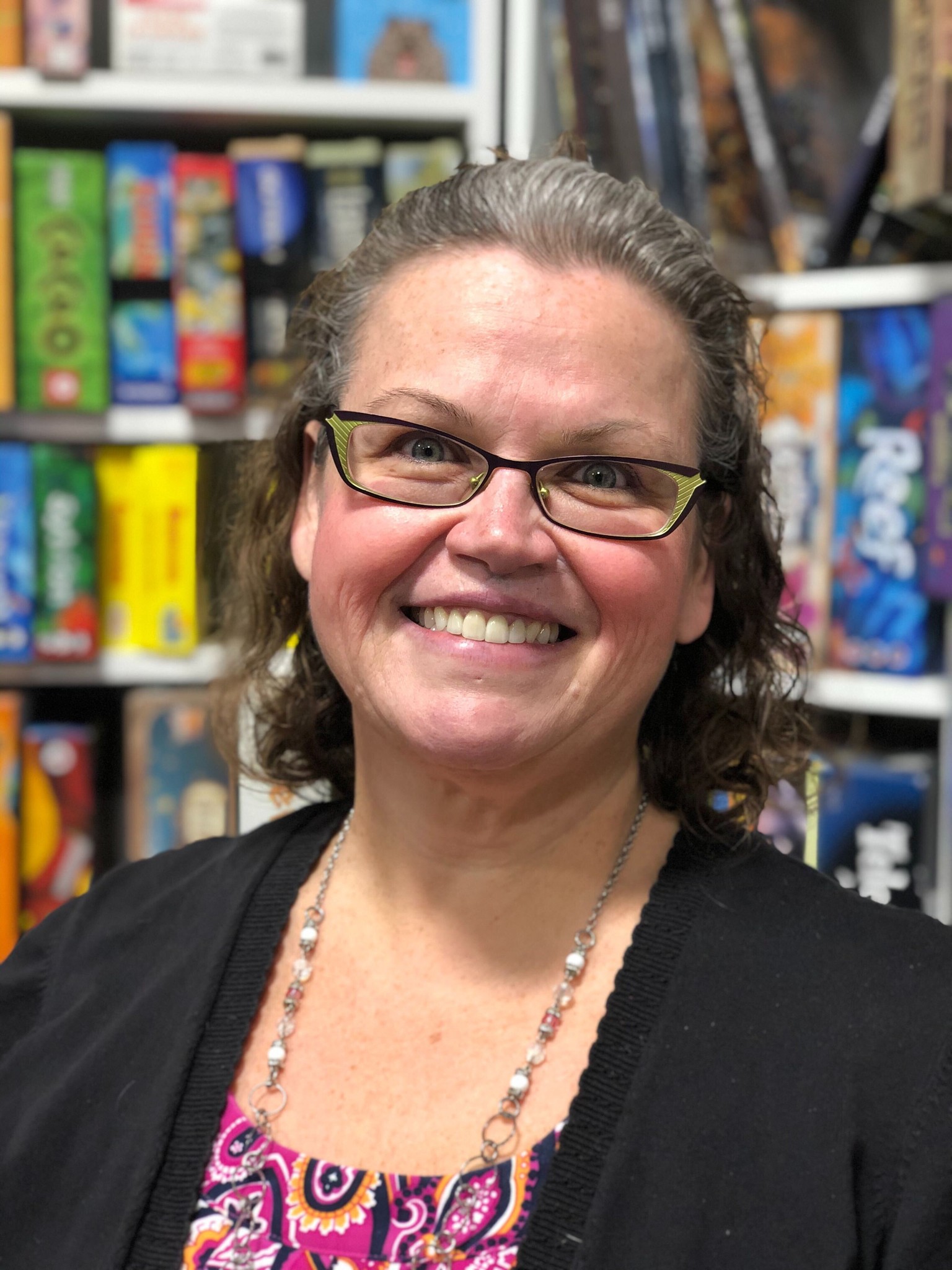 Get to the know the staff here at Apt to Game!
Next up in our staff introductions we have another big shot around here. Let's meet her!
Hi,
My name is Carolyn, and I happen to be Jason's wife.  I have a full time job and help at Apt to Game in the evenings and on weekends. I'm a bit of a floater doing a little bit of everything, helping where ever I'm needed.
Here's some fun facts about me:
Facebook alter-ego: If only I was creative/cool enough to have one.
How long have you been gaming for: Four years because Jason made me. Who knew board games could be fun.
Favorite game(s): Time's Up!, Quacks of Quedlinburg, Dominion.  I like lighter fun games where everyone playing is laughing and being silly.
Least favorite game(s): Scrabble, Risk - the reasons I thought board games were not fun.
Underrated game(s): Cover Your Assets
Favorite snacks for gaming: Chips
Other hobbies/interests: Shopping, movies, travel, swimming, snorkeling, scuba diving, fine dining
Weird/quirky fact about me: I love costume wigs and would wear one daily if I could.
Last meal request: BBQ Steak dinner with lots of veggies.
Star Wars or Star Trek: Star Wars, der!
Feel free to say hi in the comments!